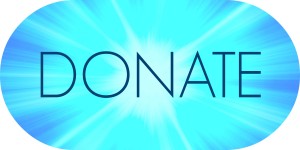 Why Give?
VLS provides an amazing return on your investment.
Your contribution helps VLS provide free, civil legal assistance for low-income individuals. With our help, victims of abuse end violent relationships, the disabled obtain medical and financial benefits, and poor families stay in their homes instead of experiencing wrongful evictions and foreclosures.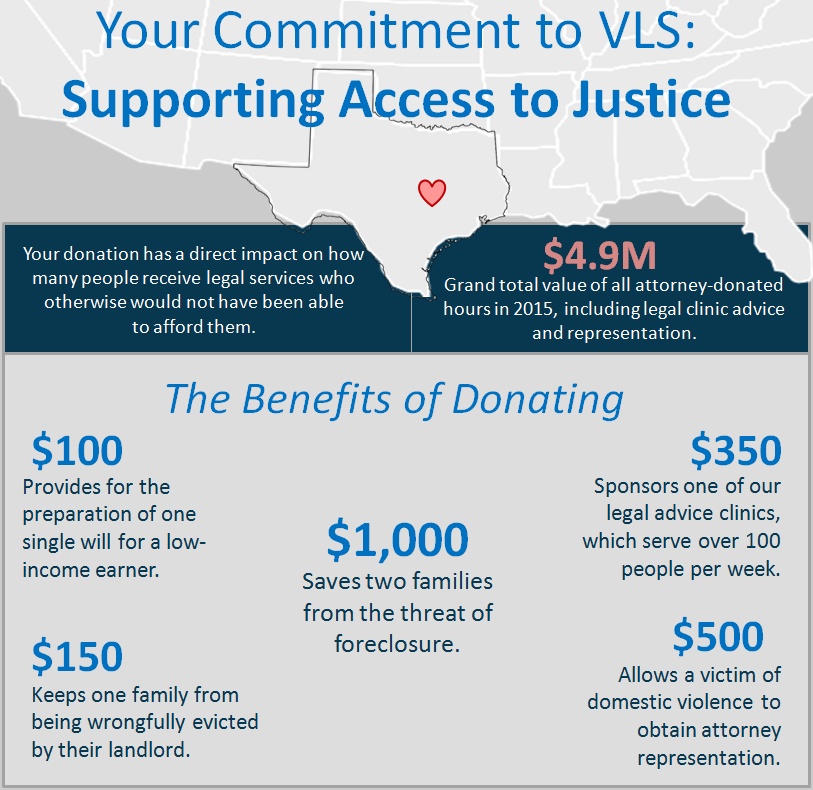 Become a member of the prestigious VLS Sustainability Society with an individual gift of $1,000 or more. The Sustainability Society is a donor group designed to ensure the long-term viability of Volunteer Legal Services.  Members give $1,000 or more for a year's membership and provide critical support for pro bono legal services in Central Texas.
With your contribution, VLS ensures that poverty is not a barrier to justice.
The benefits you receive with your generous donation include:
An invitation to a members-only gala in the spring.
A personal tour with one of our staff or board members of our evening advice clinics.
How Do I Donate?
Donate by phone – Call Nada Herbly, Development Associate at (512) 640-7746. She will assist you with the process and answer any questions you may have.
Donate by mail – Send your donation payable to Volunteer Legal Services to:
Nada Herbly, Development Associate
Volunteer Legal Services of Central Texas
1033 La Posada Drive, Suite 374
Austin, Texas 78752
All donations are tax-deductible as allowed by law.
For more information about giving opportunities and philanthropic partnerships, please contact:
Nada Herbly
Development Associate
(512) 640-7746
nherbly@vlsoct.org
Your gift makes a lasting impact in the lives of those we serve. Thank you!