All

VLS-TRLA Legal Clinics will be closed from July 3-July 17

Todas las clínicas legales de VLS y TRLA estarán cerradas desde 3 Julio – 17 Julio.

Our first July legal clinic will be on Wednesday, July 19 at Webb Middle School, after which our normal Monday-Wednesday clinic schedule will resume.

Nuestra primera clínica legal del mes de Julio occurirá el Miércoles 19 de Julio en la Escuela Secondaria de Webb, después de lo cual nuestro horario normal se reanudará.

To view a complete list of summer 2017 clinic dates, click here.
Para ver todas las fechas de las clínicas legales del verano 2017, haga clic aquí.
***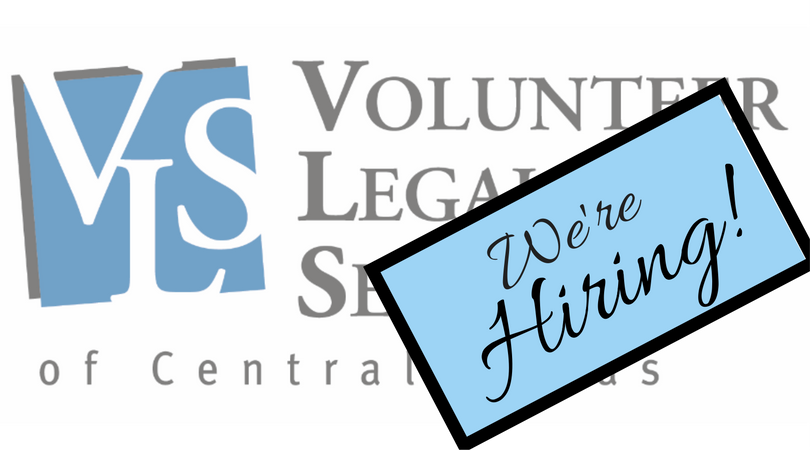 We're hiring! From providing individuals and families in need with access to critical legal assistance to supporting and training attorney volunteers, VLS is transforming Central Texas through the power of pro bono, and we want YOU to join our team of do-gooders! Click here for more information about our available part-time paralegal position.
***
VLS Presents: Landlord/Tenant 101
Need litigation experience?  Here's a chance to learn and help out your low-income neighbors.
Volunteer Legal Services is offering a brown bag training on Landlord/Tenant 101 presented by attorney Nelson Mock of Texas RioGrande Legal Aid, and attorney & VLS volunteer Chase Hamilton of Richards Rodriguez & Skeith.
WHEN: Friday, July 14, 2017 @ 12:00-1:00pm
WHERE: Heman Marion Sweatt Travis County Courthouse
1000 Guadalupe
Judge Todd Wong's courtroom, County Court at Law #1
Rm. 206
If you are a current volunteer or want to become a volunteer, please come!
Feel free to bring your lunch.
1 hr. of CLE credit available. To RSVP contact dvillegas@vlsoct.org.
***
2017 Judge Suzanne Covington Awards Reception
The 2017 Judge Suzanne Covington Pro Bono Service Awards will take place on June 22nd.  The Covington Awards recognize attorneys and law firms who provide exemplary pro bono service through VLS.
These firms and individuals have dedicated a substantial amount of time and effort to helping serve those in need in our community and represent the best ideals of the legal profession. 
The award is named for Judge Suzanne Covington, a Travis County judge for more than 15 years.  After graduating from law school, Judge Covington was offered a position at a large law firm but chose to work with low-income individuals.  Prior to becoming a judge, the bulk of Judge Covington's career was serving as a legal aid lawyer.  She is a former member of the VLS Board of Directors, and though she has retired from the bench, she remains active as a visiting judge in Travis County. We are proud to honor her contributions through this award.
***

Who will care for our children?
Across the country and here in Central Texas, undocumented parents of American citizen children are asking this very question as they face the prospect of deportation. They and their children live in constant fear of being separated.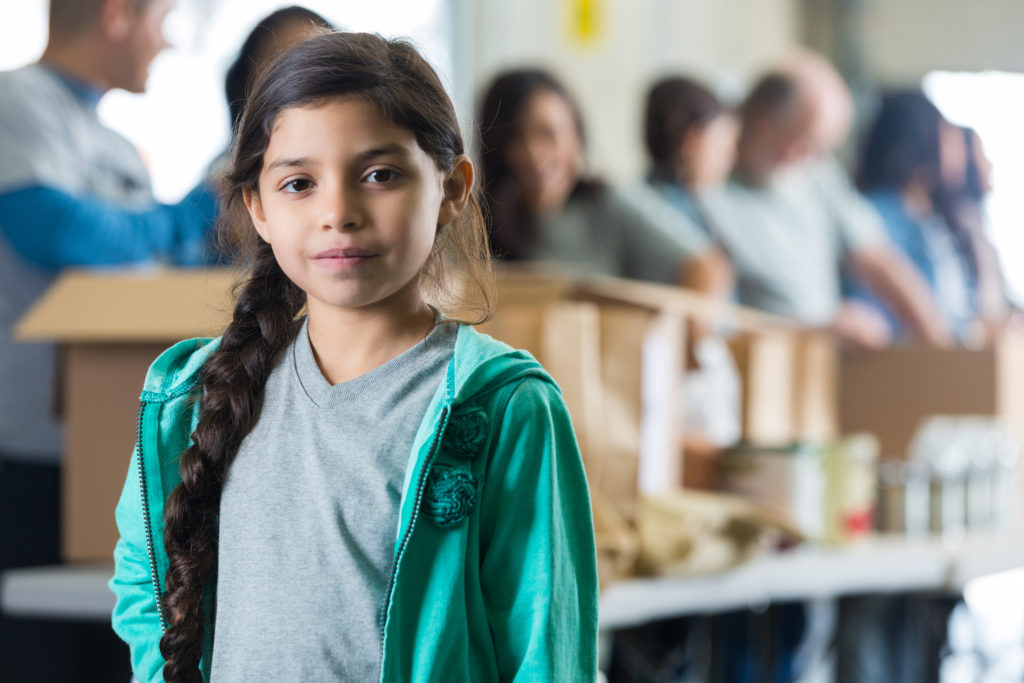 Immigration is a complex issue, and there is room for debate on all sides. However, we can all agree that the well-being of American children caught in the middle of political battles should be of paramount concern.
Now more than ever, families are turning to us for help–and thanks to supporters like you, they will receive the legal assistance they need so their children do not end up with an unprepared caregiver, in foster care, or even adopted, preventing them from reuniting with their parents.VLS has assembled the knowledge and expertise to execute documentation and initiate legal proceedings to ensure that children will be cared for if their parents are removed.
Today, we launched the Care for Our Children campaign with a goal of raising $20,000 to ensure that American-born children are cared for and protected.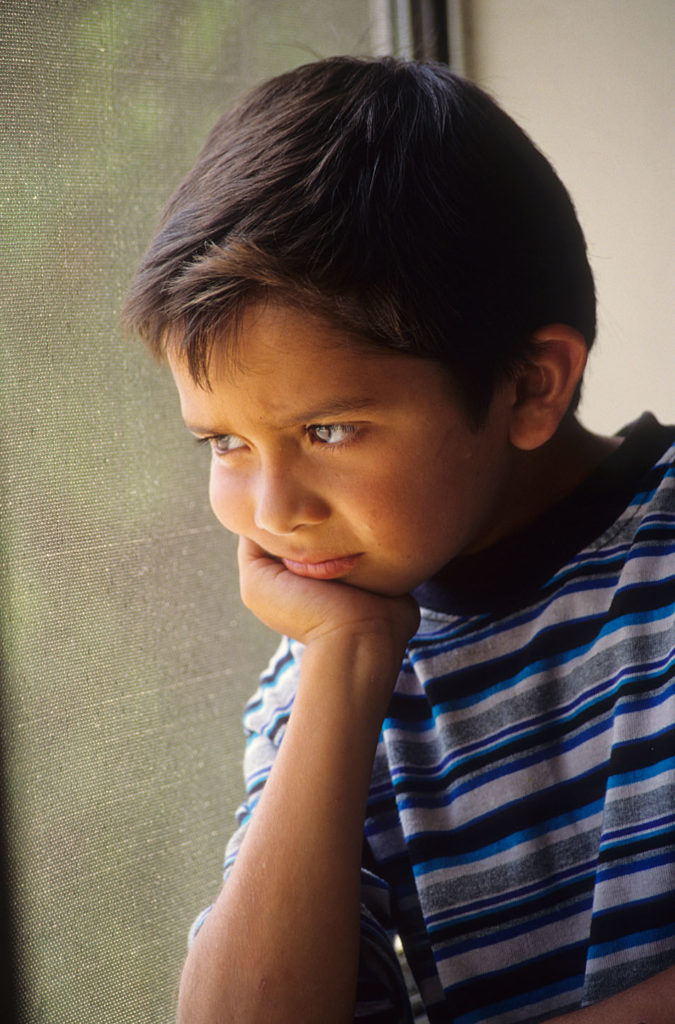 When you
make a gift today
, you support:
Essential training for volunteer lawyers to enhance their knowledge and skills in handling these unique cases;
Legal advice clinics where families can access free and timely legal advice to plan for their children's future; and
Matching families in need with a volunteer lawyer who can provide tailored legal assistance so children are placed in the best of all possible situations.
Be a critical part of a community that cares for its children and is a lifeline for families trying to make it through the scariest moments of their lives.
With gratitude,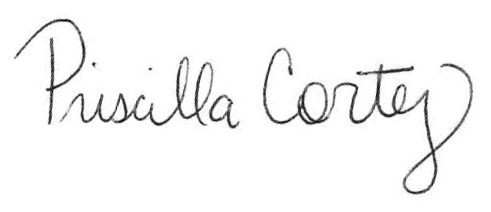 Priscilla G. Cortez
Executive Director
Volunteer Legal Services of Central Texas
P.S. – Today, we launched our Care for Our Children Campaign with a goal of raising $20,000 to protect the future and well-being of our children. We can't do it without your help. Will you make a gift of $50, $100 or whatever you can afford to help us meet this goal? Click here to make your donation today!
***

VLS Executive Director, Priscilla Cortez, was recently featured in an article by Giving City Austin! Priscilla spoke to GCA about Volunteer Legal Services' mission, our programs, and how anyone can help VLS shrink the justice gap in Central Texas. Click here to read more.
***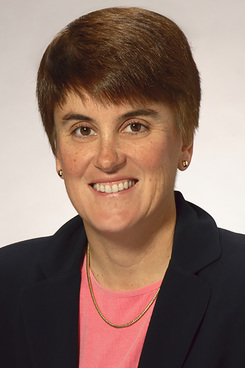 Our very own board president Susan Kidwell was quoted recently in an article on Texas Lawyer about the effects that legal services budget cuts will have on VLS and other legal aid organizations.
"With the Legal Services Corp. reportedly on the chopping block under the Trump administration, legal aid organizations in Texas either face dramatic funding cuts or pressure to step into the breach to handle legal work for low-income people in Texas.
"…'The reality is when the federal government cuts funding from what they provide, that means there's less out there,' she said. 'We become one of the organizations that people are probably looking at to fill gaps.'"
***

January 18, 2017
Priscilla Cortez named to lead
Volunteer Legal Services of Central Texas
VLS provided $4.9 million of pro-bono legal services to 7,000 low-income clients in 2016
AUSTIN—Business and community leader and advocate Priscilla Guajardo Cortez has been selected to lead Volunteer Legal Services of Central Texas, which helps low-income individuals access the civil justice system by providing volunteer attorneys who donate legal advice and representation. In 2016 alone, the 35-year-old organization provided legal services valued at nearly $5 million to more than 7,000 clients, thanks to its 600 volunteer attorneys.
Cortez comes to the executive director position from the University of Texas System, where she was executive director of philanthropy, and as a nonprofit development consultant for Lee and Associates. Her many accomplishments at UT System included pioneering regional fundraising strategies, leading efforts on collaborative fundraising among the System's 14 institutions, and raising millions of dollars for higher education initiatives.
Her two decades of experience also include nonprofit governance and program management, including serving as legal counsel and director of special projects for Southwest Key Programs, an Austin-based national nonprofit organization committed to keeping at-risk youth out of institutions.
Cortez and her husband, John-Michael Cortez, helped to create FuturoFund Austin, the first-of-its kind Hispanic-focused giving circle, to raise philanthropic support for Austin nonprofit organizations in the areas of education, arts, and health. The all-volunteer group has given grants totaling more than $150,000 since it was founded in 2008.
She received her law degree from St. Mary's University, a master of education in higher education administration from the University of Texas at Austin, and undergraduate degree from Texas A&M University.
In her new role as executive director of Volunteer Legal Services, Cortez—an attorney herself—will focus on expanding the organization to serve even more low-income clients in need of legal services through raising more money, improving outreach efforts, and expanding the staff to address the growing needs in Central Texas.
VLS is best known for its effectiveness in addressing the inequality in the justice system by being a matchmaker of attorney volunteers with clients who need their expertise and representation to overcome pressing civil legal problems such as home foreclosures, evictions and landlord/tenant disputes, divorce and child custody cases, and domestic violence.  VLS supports its attorney volunteers with resources, trainings, and mentorship from judges and other leaders in the legal community.
According to Volunteer Legal Services board chair Susan Kidwell, "Priscilla brings passion, excitement, and new ideas to VLS.  We look forward to her leadership in guiding the organization into the future and ensuring that people most in need have equal access to justice," Kidwell says.
"I'm honored and couldn't be more excited to join the dedicated Volunteer Legal Services staff and Board in advancing our important mission," Cortez says. "More than ever, VLS programs and services are urgently needed.  The widening income inequality across Central Texas coupled with the high cost of legal services makes access to justice impossible for the most vulnerable in our communities. We have an incredible opportunity to have an even greater impact, and my goal is to bring the resources and recognition the organization needs to do so."
***
Volunteer Legal Services' Outreach Program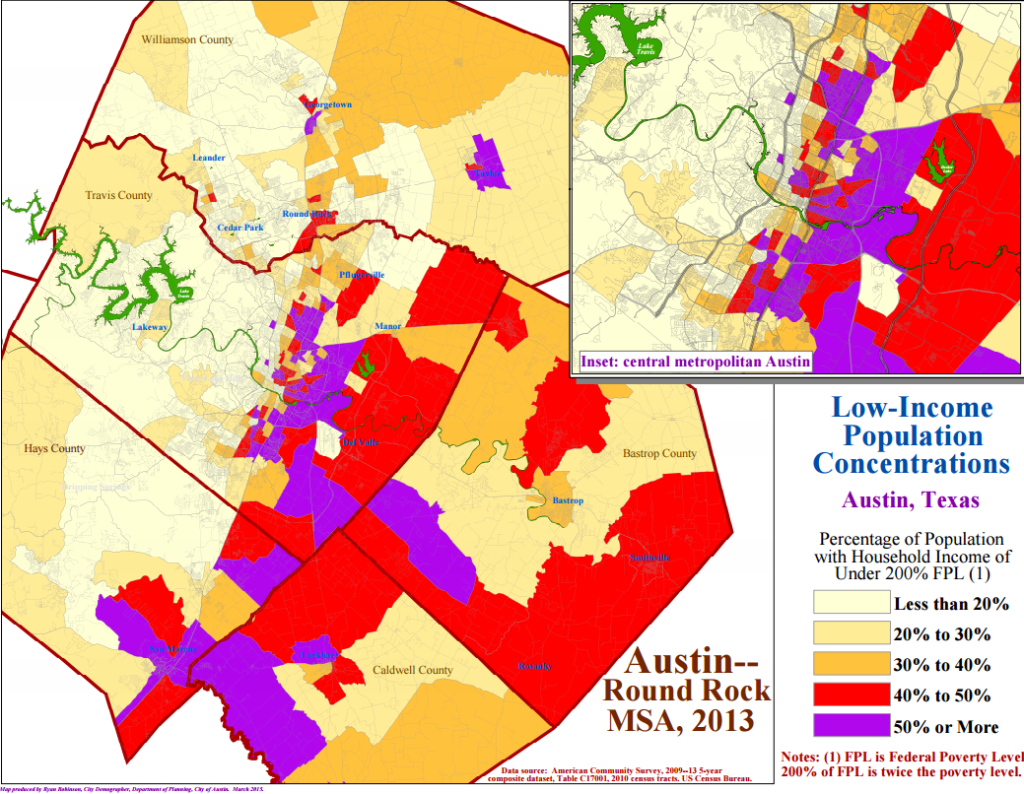 As Austin's population grows by leaps and bounds, so too does the number of people living in poverty who cannot afford the services of an attorney but live too far from the city of Austin to access free legal help offered within its boundaries.
In response to this massive growth and population change, Volunteer Legal Services launched its Outreach Program in order to address the legal needs of people living in suburban and rural areas outside of Austin. This program is designed to give the community local access to our organization by  having our Outreach Coordinator set up a table at local community centers where the general public can inquire about and apply for our services, as well as hosting monthly legal clinics in these outlying areas.
We are currently in search of volunteer attorneys to help staff the Bastrop & Hays legal clinics by briefly meeting with clients and providing free legal advice. We're also looking for Austin-area attorneys who can take cases in Bastrop, Caldwell and Hays Counties. This can be a wonderful opportunity for attorneys to give back to the greater community by providing aid to those who need it most. If you would like to volunteer for the Bastrop legal clinic, or if you can take cases in any of the other counties listed, please contact our Outreach Coordinator Lexie Cooper at lcooper@vlsoct.org.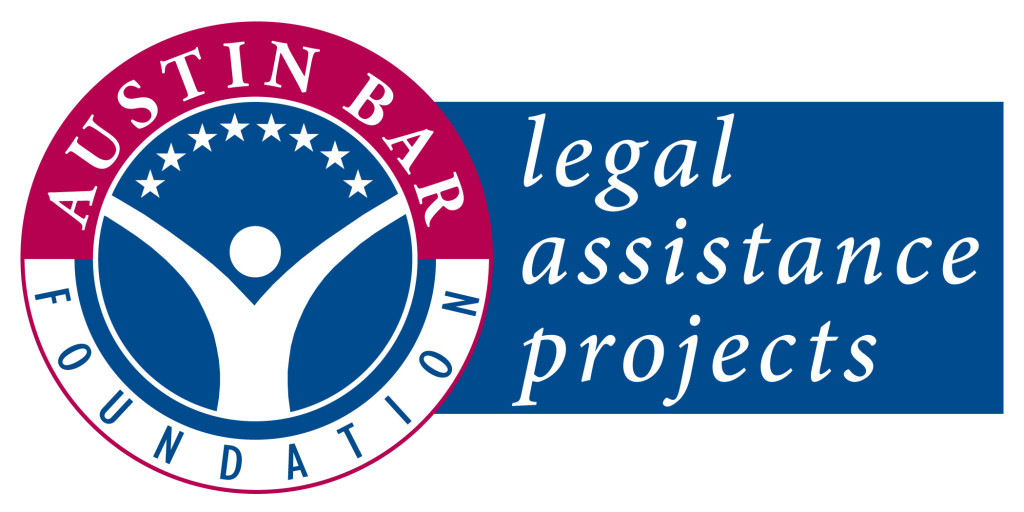 Many pro se (self-represented) litigants can't afford the services of an attorney but also can't qualify for free legal aid. These are the working poor of Travis County. All pro-se litigants are now required to go to the Travis County Self Help Center before they are allowed in court. Due to this mandate, the Self Help Center has seen a dramatic increase in the number of people seeking help. In response to this overwhelming need, the Austin Bar Foundation created this program to provide assistance for self-represented litigants in the uncontested civil docket. Volunteer attorneys are available in the Self Help Center to answer questions and help fill out forms. They also assist with divorces, obtaining occupational driver's licenses, name changes and landlord/tenant issues. Additionally, a volunteer attorney staffs the uncontested docket courtroom to help the litigants through the courtroom process.
VOLUNTEER ATTORNEYS NEEDED
Attorneys are needed to help staff two volunteer spots each day at the Self Help Clinic.  To sign up using Volunteer Spot, follow these instructions:
Click here to go to the invitation page on VolunteerSpot.
Enter your email address (You will NOT need to register an account on VolunteerSpot)
Sign up!  Choose your spots – VolunteerSpot will send you an automated confirmation and reminders.
Note:  VolunteerSpot does not share your email address with anyone.
Just a few hours of your time in the Travis County Self-Help Center will make a big difference in people's lives. Sign up today!