Courtroom Skills Training Makes for Great Lawyers and Pro Bono Volunteers
Volunteer Legal Services of Central Texas (VLS) is grateful for the opportunity to collaborate with Burns Anderson Jury & Brenner, L.L.P. to offer high quality courtroom skills training to its more than 2,000 VLS volunteer attorneys.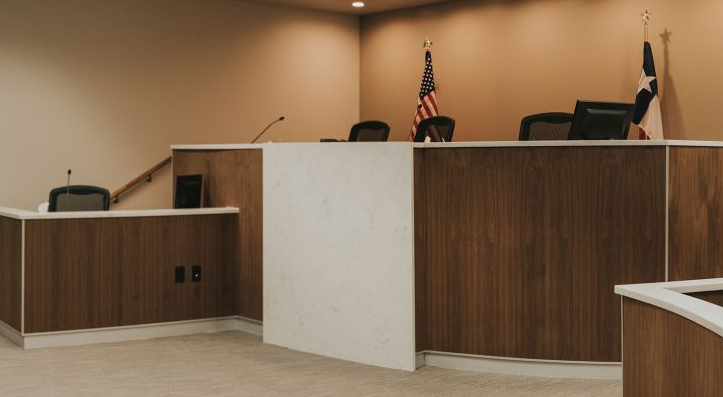 Burns Anderson Jury & Brenner is committed to helping lawyers be the best they can be in and out of the courtroom.  That is why this fall the firm will launch a courtroom skills training series developed in partnership with the Hispanic Bar Association of Austin (HBAA) and VLS.  The monthly CLE training, the first-of-its-kind to be held in the firm's new mock courtroom, is designed for young lawyers, new lawyers, and those new to litigation who desire to strengthen trial skills and courtroom etiquette.
Elizabeth "Liz" Brenner, of counsel at Burns Anderson Jury & Brenner, is excited to be a part of this effort, because few opportunities exist outside the courtroom for attorneys to hone litigation skills.  As a dedicated VLS Board member and attorney volunteer, Liz recognizes that improving one's litigation skills benefits the representation of clients – both as a lawyer and pro bono volunteer.
For Belinda May Arambula, a partner at Burns Anderson Jury & Brenner and HBAA Treasurer, the firm's Courtroom Skills Series will allow HBAA's diverse membership to gain valuable skills they could not otherwise learn without the opportunity to practice and test in the courtroom. As a litigator, Belinda knows how invaluable trial skills and techniques are in assisting clients.  "I love that the legal field is a solutions-oriented practice.  Attorneys, in and out of the courtroom, work hard to create positive outcomes from problems and issues that often seem difficult or insurmountable to our clients."
VLS is thrilled that the Courtroom Skills Series will also be available to our volunteers, who are a vital part of delivering of pro bono legal services to indigent residents of Travis, Hays, and Bastrop Counties. By providing advice at clinic or representing a VLS client, our volunteers connect to issues and cases that are both professionally and personally fulfilling, while advancing our mission to ensure poverty is not a barrier to justice.
"It is so enjoyable to use what you know to help people.  The impact you can have on someone's life is incredible."
– Liz Brenner, VLS Board member and volunteer since 2013
Interested in the Courtroom Skills Series?
Courtroom Skills Series Part I:
Introducing and Excluding Evidence
September 1, 2017*
12:00 – 1:00 pm
(Lunch provided)
Burns Anderson Jury & Brenner
4807 Spicewood Springs Road, Bldg. 4
Courtroom, 2nd Floor
Space is limited. RSVP to Michael Sipes msipes@bajb.com by 9:00AM on August 31.
***

Phil Friday,
Friday Milner Lambert Turner, PLLC
Phil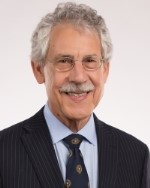 Friday has practiced law in Austin, Texas, since 1970. He was in the first class of lawyers to be certified as a Family Law Specialist by the Texas Board of Legal Certification in 1975. He is admitted to practice before the U.S. Supreme Court; and the U.S. Court of Appeals, Fifth Circuit, U.S. District Court, Western District of Texas.
Phil, a long-standing volunteer with VLS, has been a tremendous asset to our organization.  Since 1993, Phil has personally represented over 50 VLS clients, and mentored countless other VLS volunteers.  He has spent nearly 600 hours on cases and has volunteered at our legal advice clinics over 115 times since 2001.
***
Liliana Leon Fores,
The Law Office of Liliana Leon Fores, PLLC
Ms. Margarita Hernandez is a 59-year-old widow who came to the VLS-Texas Rio Grande Legal Aid legal advice clinic at Webb Middle School seeking information on estate planning and other advance directives.
Once her case was ready for referral, Ms. Hernandez waited patiently for over a month before a willing attorney volunteer was found to help her. Wills are usually easier to place, but due to the fact that Ms. Hernandez spoke only Spanish, her wait time was 2-3 times longer than our English-speaking applicants.
Fortunately, Liliana Leon Fores stepped up to assist Ms. Hernandez prepare and execute her last will and testament.
Although she is a newly licensed attorney, Ms. Leon Fores is a seasoned VLS volunteer. In the past, she has assisted VLS with custodial rights cases, divorces involving domestic violence, attorney ad litem services, and wills and estate planning. Additionally, Ms. Leon Fores has her own private practice, the Law Office of Liliana Leon Fores, PLLC. She is a graduate of Thomas M. Cooley Law School and became licensed in Texas in 2015.
We thank Ms. Leon Fores for her dedication to helping out the Central Texas community!
***
Sarah Coleman & Tecuan Flores,
Baker Botts LLP – Austin
Shortly before Christmas, an elderly, disabled couple braved the cold and attended the VLS/TRLA evening legal clinic.  They were facing imminent eviction from their one bedroom apartment, where they had lived for the last decade.  A Volunteer Legal Services team from Baker Botts-Austin, Tecuan Flores and Sarah Coleman, handled the case masterfully on a few days' notice and prevailed at trial and on appeal, securing a warm, safe Christmas for the family and assuring them a long-term roof over their head.
Sarah & Tecuan's unwavering support of their pro bono clients and their willingness to go above and beyond to help a couple truly in need is inspiring and humbling. We thank them for their tenacity and dedication to helping others access the justice system who otherwise would not have been able to. For this reason, we are honoring Sarah & Tecuan in our Volunteer Spotlight!
Check out Tecuan & Sarah's story in the Austin Bar Journal magazine here!