Phil Friday,
Friday Milner Lambert Turner, PLLC
Phil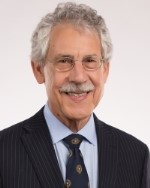 Friday has practiced law in Austin, Texas, since 1970. He was in the first class of lawyers to be certified as a Family Law Specialist by the Texas Board of Legal Certification in 1975. He is admitted to practice before the U.S. Supreme Court; and the U.S. Court of Appeals, Fifth Circuit, U.S. District Court, Western District of Texas.
Phil, a long-standing volunteer with VLS, has been a tremendous asset to our organization.  Since 1993, Phil has personally represented over 50 VLS clients, and mentored countless other VLS volunteers.  He has spent nearly 600 hours on cases and has volunteered at our legal advice clinics over 115 times since 2001.
---
To see past Volunteer Spotlight entries, please click here.