Para ver esta página en español, por favor haga clic aquí.
FOR INFORMATION ON DESIGNATING A GUARDIAN FOR YOUR CHILDREN IN THE EVENT YOU ARE DETAINED AND/OR DEPORTED, CLICK HERE.
PARA INFORMACIÓN SOBRE DESIGNANDO UN GUARDIÁN PARA SUS HIJOS EN CASO DE QUE SEA DETANIDO O DEPORTADO HAGA CLÍC AQUÍ
—-
What is Volunteer Legal Services (VLS)?
Volunteer Legal Services is a nonprofit organization that helps provide free legal advice and representation to people with civil legal matters who cannot afford an attorney.
What kinds of legal cases can VLS help with?
VLS can help with civil cases only. We cannot help with criminal, immigration, or contested probate matters.
What is the process for obtaining attorney representation with VLS?
First, you must attend a legal clinic sponsored or hosted by VLS, often with our partner organization, Texas RioGrande Legal Aid (TRLA). At the clinic, you will need to fill out a form with your basic information (including, but not limited to, your name, address, phone number, birthday, and income information). You may also fill out additional forms or questionnaires specific to your legal issue.
Click here for more detailed information about our legal advice clinics.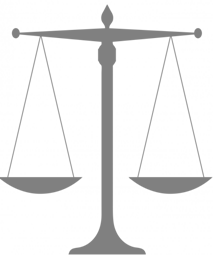 The VLS or TRLA representative will then determine your eligibility based on a variety of different factors, including your income. They may have additional questions for you.
If you are first determined to be eligible based on clinic criteria*, your forms and information will then be taken back to either VLS or TRLA offices and screened further for eligibility. This should take no longer than about 1 week. Then, you will receive either a letter or a phone call regarding your case. Letters will include a number to call and more instructions about the process.
*Bastrop and Hays County clinics are for ADVICE ONLY. Participants will not receive legal representation after attending these clinics.

---
Travis County Clinic Schedules:
Intake clinics: All 2017 Dates.
Evening clinics: 2017 Winter/Spring Clinic Dates // 2017 Summer Clinic Dates
Bastrop & Hays County Clinic Schedules:
Bastrop & Hays Counties: ALL 2017 Clinic Dates.
---
If you are eligible for services, you will be informed of next steps in the VLS process, either by phone call or mailed letter.
PLEASE NOTE: If you have been a VLS client in the past, but your case was finished (or closed due to inactivity), you must reapply for services by attending a legal clinic as explained above.
If you have a case that is currently open with VLS, you must contact either the staff attorney or the case placement coordinator you have been in contact with at VLS. Attending a clinic again while your case is open will not speed up the process.
Para obtener información en español, por favor haga clic aquí.